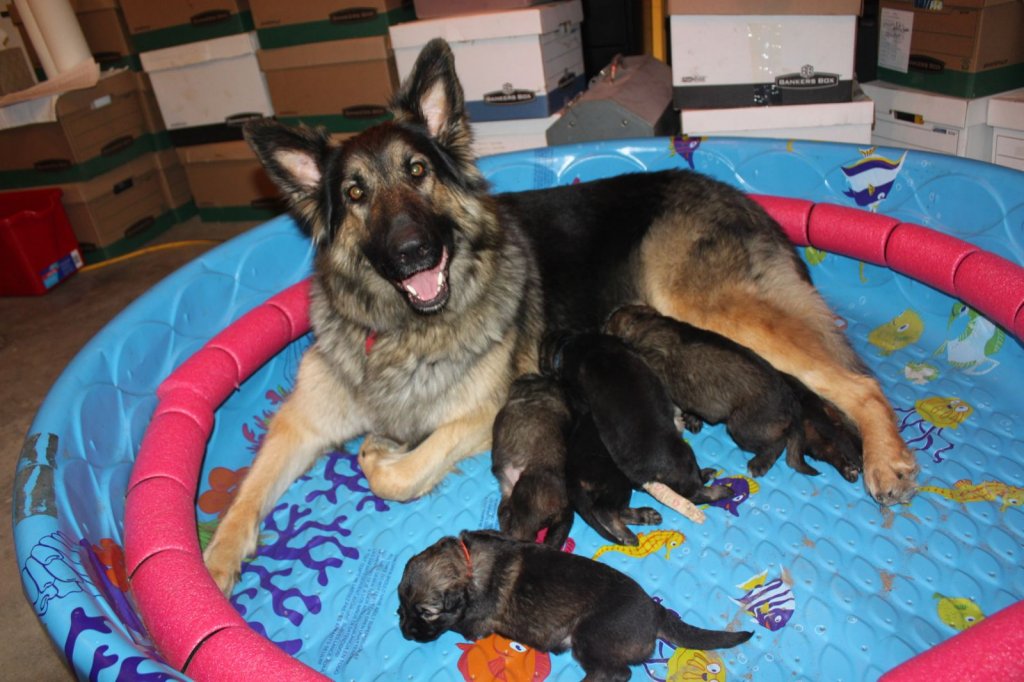 Atara and Koal's first litter was born September 13, 2015. This was a co-owned litter with Vanessa Dutton of Guardian Kennels, and produced 3 males and 3 females. This litter was exceptional in many ways, producing puppies with confident, outgoing personalities, and, as Vanessa Dutton from Guardian Kennels said, "nice solid frames, with great chests, heads, and lovely heavy bone".
This was an all plush litter, mainly sables: black, grey, and brown; as well as one black and tan dual.
All of the families have been thrilled with their puppies, and we love getting updates and photos to know how the puppies are maturing! It is very gratifying to know there are now six more happy ISSR Shiloh Shepherd families.