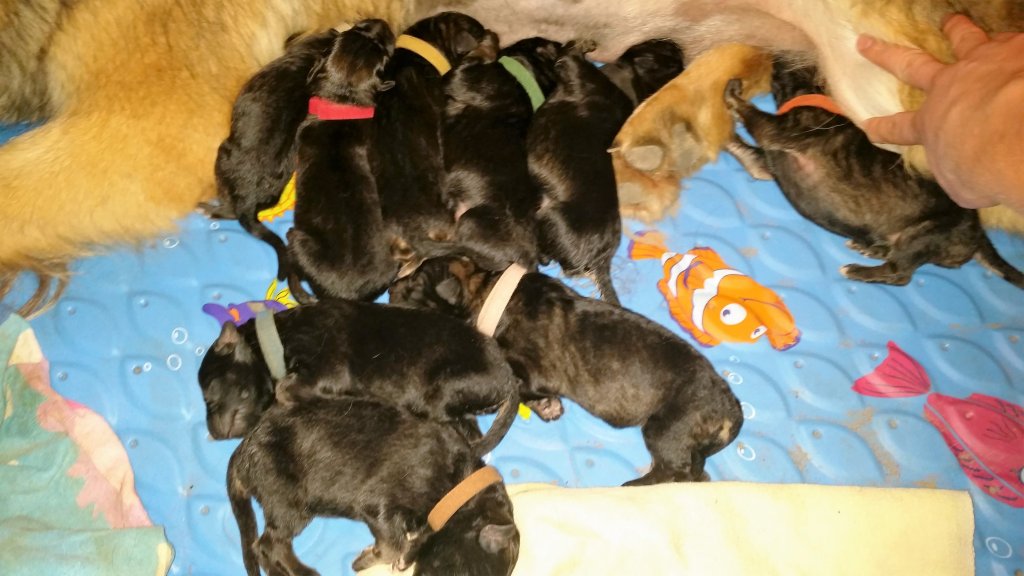 Atara and Koal's second litter was born August 11, 2016! This litter produced 5 males and 4 females.
This is very likely an all plush litter, colors yet to be determind.

Rocky Mountain Shilohs is pleased to announce the August 2016 litter from the pairing of Atara and Koal.
Atara was born at Guardian Kennels from the first litter of Jetta and Rocky. Atara inherited great qualities from both her parents. She brings to the pairing excellent bone, exceptional size, great hips, and a confident, outgoing personality. Nothing fazes her, and she loves to meet new people.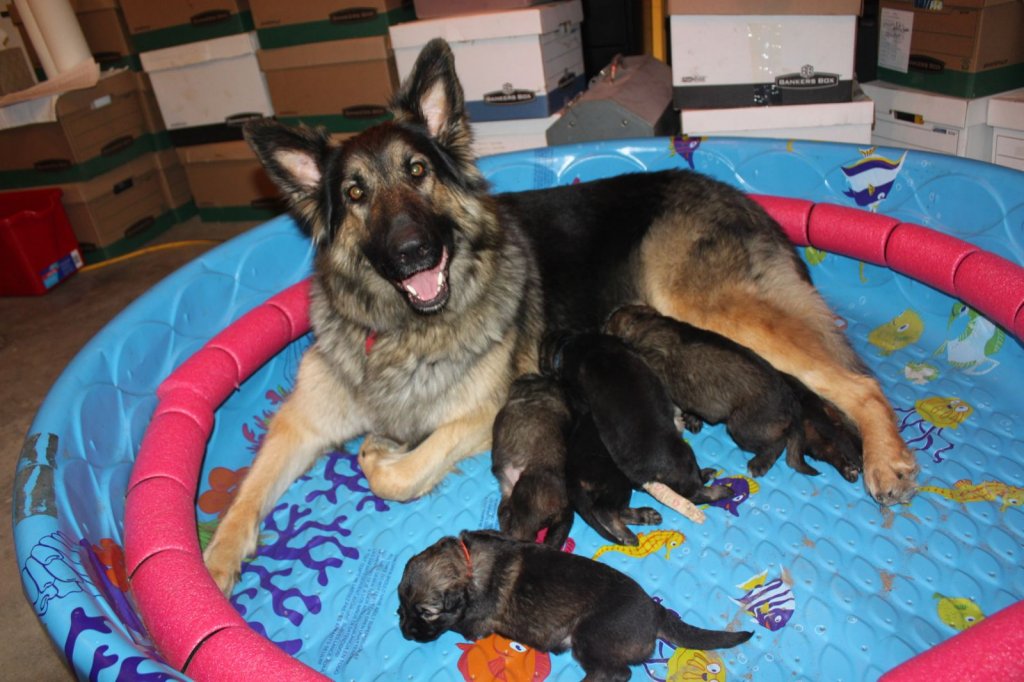 Atara and Koal's first litter was born September 13, 2015. This was a co-owned litter with Vanessa Dutton of Guardian Kennels, and produced 3 males and 3 females. This litter was exceptional in many ways, producing puppies with confident, outgoing personalities, and, as Vanessa Dutton from Guardian Kennels said, "nice solid frames, with great chests, heads, and lovely heavy bone".